Bali best time to visit. Here is best time to visit bali indonesia, Seasons and best Places. Although Bali is climatically comfortable throughout the year
The Best Time to Visit Bali for Every Activity
Bali is one of the world's most beautiful and captivating destinations. It's a fact: There's never a bad time to visit Bali. But certain months of the year might offer you a better experience than others, based on the seasons and the weather, as well as your budget and preferences.
Most tourists take advantage of Bali's dry season to spend long days in the sun at the beach. However, there are also some compelling benefits to visiting during the rainy season – after all, that's when prices drop; the rice paddies get that dreamy, misty atmosphere; and the waterfalls surge.
Ready to bring your dream of visiting this cherished Indonesian destination to life? Let our guide to the best time to visit Bali help you get the right dates on the calendar.
High Season in Bali
High season in Bali runs from April to August. Tourism begins to climb in March and drops off considerably in the fall. Hotel prices mirror that trend, peaking in June, July, August, and September. However, tourism does see a boost in November and December, which means even though the rainy season has taken hold, hotel prices are still higher around the holidays than during other off-season months.
Rainy Season in Bali
The rainy season in Bali falls between November and March, with precipitation peaking in January. While the rain brings mosquitos and may take activities like diving and surfing off the table, it's not a deal-breaker if you're in Bali to tour temples, do yoga, and find pure relaxation. In fact, you might find that the peaceful rain in the Ubud forest adds to the overall serenity of your experience. The jungle and rice paddies thrive in this season — and the magnificent green color and sprouting vegetation are worth seeing, if you don't mind a little rain. A quick warning: Rainy season is mosquito season, too. The risk of mosquito-borne illnesses (like dengue fever and malaria) increase in these months. To ward off the insects, some locals drink lemongrass tea, which is a delicious and all-natural bug repellent.
Best Months for Hiking in Bali
If you plan to spend your days hiking, visiting between April and October is ideal. The rainy season is just too unpredictable for daily hikes, especially if you're trying to cram in serious mileage. For those who are game to watch the weather, find a sunny morning, and take one short trek, visiting during the rainy season can work. But if you're traveling to Bali specifically to hike, much like those visiting for the beaches, you'll want to come in the dry season. Similarly, if you'd like to rent a motorbike and spend your days zipping around the island, the dry season is also a better fit.
Best Time to Hike Mount Batur
Mount Batur is perhaps the most iconic Bali hike. Typically, you'll book through a tour company that will pick you up from your hotel at about 2 a.m. for the 1,717-meter (5,633-foot) trek. You'll summit the active volcano as the sun rises, and depending on your guide, you may even be treated to eggs boiled in the volcanic steam at the top of Mount Batur. The two-hour hike to the summit is best done between May and September to ensure dry weather and clear views.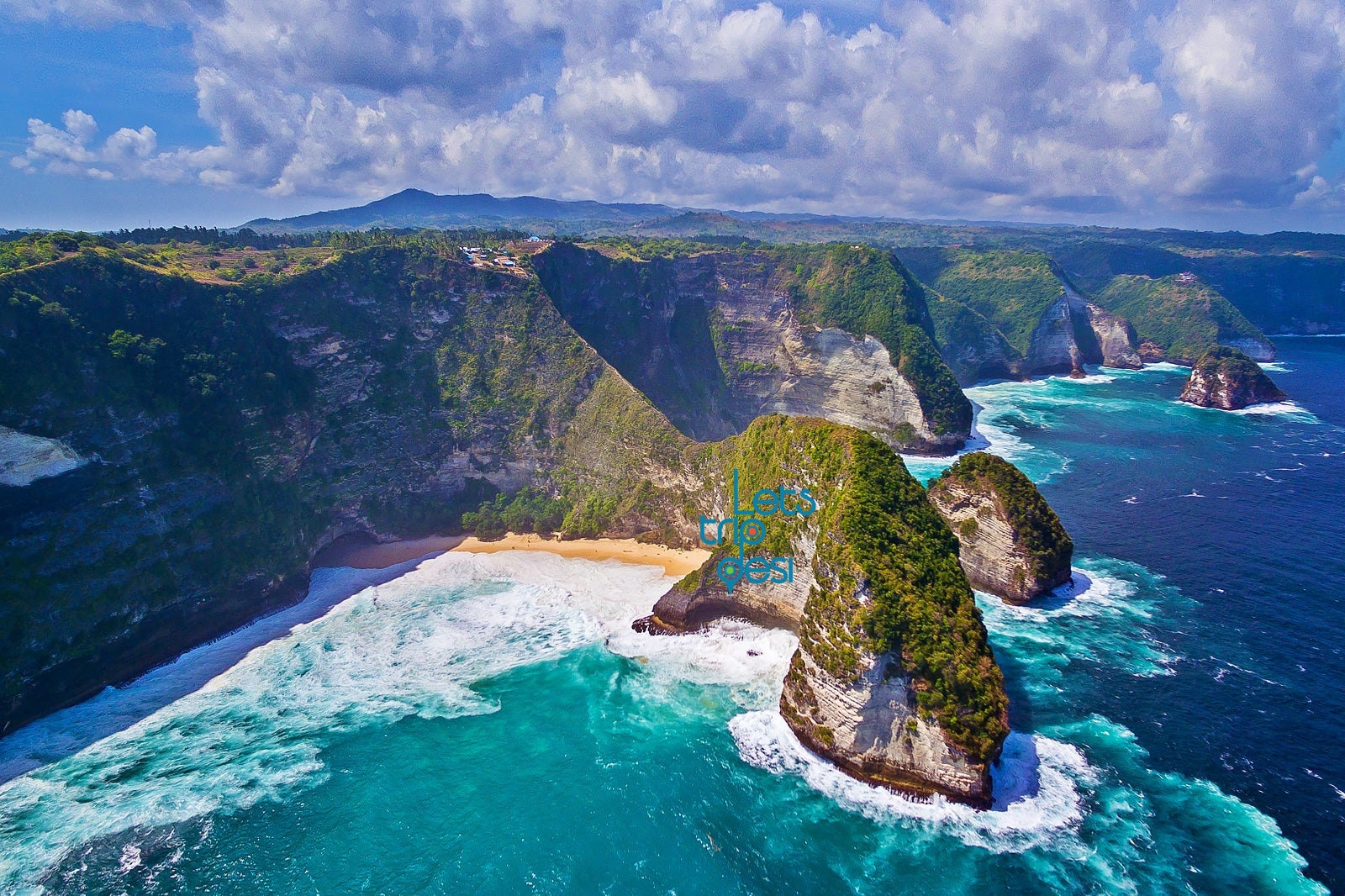 When to Visit Bali to Avoid Crowds
October, January, and February are Bali's true off-season. All three months are officially the rainy period (January sees the most rainfall), which means you won't find crowds in search of perfect beach weather and diving conditions. And because you'll also be avoiding the biggest holiday months (November and December). Best time to visit bali indonesia you'll find the island to be calm and filled with locals and expats. Ultimately, October, January, and February offer the best opportunities to see the temples without the tourist throngs, have the beaches to yourself, and cash in on the best hotel deals in Bali.
Best Times to Visit Bali Around Specific Holidays and Festivals
One of the most iconic festivals in Bali is the Bali Arts Festival, which occurs in June and July. Indonesian Independence Day (or Hari Merdeka) falls on Aug. 17, and it's commemorated with parades and outdoor celebrations. Meanwhile, Galungan, which is a 10-day holiday celebrating the triumph of good over evil (dharma over adharma), happens in November. Keep in mind that if you're traveling for a Hindu celebration, Balinese Hindus often celebrate different holidays than Hindus in India. Galungan, for example, is a feast that isn't observed in India, but is extremely important in Bali. Nyepi, a day of fasting before the New Year, typically takes place in March (and it's akin to Navreh or Ugadi in India, which happens in April).
Best Months to Visit the Beach in Bali
The best months for a classic Bali beach vacation are May, June, July, August, and September — August is the driest month on the island. These are also the best months for snorkeling and diving, as rain limits visibility below the water's surface and sunshine enhances the underwater experience. Of course, the drawback of coming to Bali between May and September is that you're visiting during peak season. The temples, beaches, hotels, and yoga classes will be crowded, so it's likely you won't have as many opportunities to soak up that sweet Balinese serenity you're treated to in the low season.
Best Season to Visit Bali
Bali has two separate seasons: wet and dry. The best season to visit Bali is during the dry time of year. It gives tourists plenty of sunny days to explore Bali's incredible coastal hot spots, like Seminyak Beach, Nusa Dua Beach, and Echo Beach, bali visit places or check out the tropical inland attractions, like the cultural city of Ubud or the beautiful rice paddies in Jatiluwih.
If you're trying to avoid the crowds (and stretch your travel budget), plan your trip during the shoulder of the dry season. This typically means visiting Bali during April, May, September, or October, outside of the traditional school break for the summer. bali visit places You'll still have pleasant weather during this time, albeit with a slightly higher likelihood of rain. The lower cost of accommodations and activities, and smaller crowds, may make up for the higher risk of showers, though.
Tourists who are visiting during the middle of the dry season (June-August) will come across massive crowds at nearly all the popular attractions around Bali. Bali visit places You can avoid some of the bustle by heading away from the main tourist areas of Kuta, Ubud, Seminyak, and Canggu.
bali best time to visit
Instead, explore what's off the beaten path in Bali. North Bali is filled with surging waterfalls and rice paddies. The beaches in East Bali, especially around Keramas, tend to be considerably less crowded than those in the south (although they don't have great surf in the dry season). Plus, the drive there takes you through picturesque fields and villages. You could also consider visiting Lake Buyan and Lake Tamblingan, bali visit places twin lakes in the caldera of an ancient volcano.
Another relatively undiscovered place worth checking out is Nusa Lembongan, a tiny island off Bali southeast coast. The mellow destination, which is home to many seaweed farmers, has a chilled-out atmosphere, pristine beaches, and epic cliffs with spectacular views. Watch out for the school kids zooming down paths on their motorbikes in the afternoon!
Bad weather doesn't keep all tourists away during the wet season, especially in December, when nearly half a million tourists make their way to Bali for their holiday celebrations. However, the monsoon season is much less crowded and there are still plenty of things to do. Consider visiting one of the island's many yoga studios, taking a Balinese cooking class, sightseeing around Ubud, catching a flick at cinemas in Kuta, or exploring the destination's awesome temples.
best time to visit bali
The rainy season is not a great time to trek up Mount Batur or explore the rice paddies around Ubud. The trails can get really slippery and leave you covered in mud. However, don't write off outdoor activities completely during the wet season. The rain storms sometimes only last a few hours – if they come at all. You might get lucky and have just enough beach weather to get a tan during the monsoon season in Bali. Play it by ear, and you might be pleasantly surprised with how your trip turns out.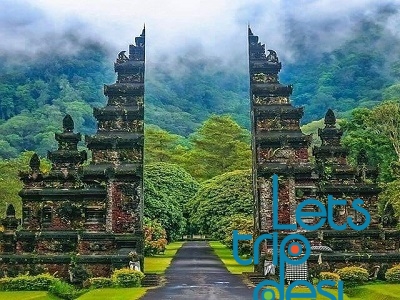 Best Month to Visit Bali
The best month to visit Bali is April, followed by May, September, and October. Bali visit places These are the months on the shoulder of the high season. While the island will still be crowded, it won't be quite as busy (or as expensive) as the peak tourist season of June, July, and August. The weather is sunny and beautiful during these months, with only the occasional rain shower. Plus, there are tons of special events.
he festival season in Bali is in high gear in spring. Typically with the Bali Spirit Festival (a celebration of yoga, music, and art held in April or May). Best time to visit bali indonesia There's also the Ubud Food Festival, a multi-day event that showcases. The best foods and drinks on the island, which is traditionally held in May (but check local listings for the most up-to-date information).
Looking to take a surf lesson in Bali I? 
April and May bring about great surf to westward facing beaches, like Canggu, Uluwatu, Kuta, and Bingin. With temperatures in Bali climbing as high as 36 degrees Celsius in April, bali visit places you'll want to cool off in the refreshing sea.
Keep your eye on the calendar if you're planning a trip to Bali around this time of year. Nyepi, the Balinese Day of Silence, which is based on the Balinese calendar, typically occurs in March or April. For 24 hours, the island completely shuts down, and everyone is expect to participate. Bali visit place Lights are dimmed, businesses close, TVs and stereos are muted, and transportation (including the airport) ceases – best time to visit bali indonesia presenting challenges to tourists.
With that being said, the holiday is a special time in Bali. The days leading up to Nyepi are filled with revelry, like firecrackers, burning effigies of evil spirits, and boisterous parades. Take advantage of the big day to truly relax. Sleep in, enjoy quiet meals at your hotel, pore over a novel, and enjoy the traffic-free soundscape. After all, this is what vacation is really about.
May, September, and October rival April as the best months to visit Bali. They have similar warm, sunny weather. The rate of tourists arriving to the island isn't quite as high as the peak season. And there are tons of fun events and seasonal activities. That will take your trip to Bali to the next level.
Throughout the month of May, Bali Badung regency hosts its Festival Bahari (or "sea festival"). It aims to draw visitors to Bali's south coast through a variety of events. Such as traditional boat race competitions, parades, and waterfront activities.
Cheapest Time to Visit Bali
The cheapest time to travel to Bali is during the monsoon season. Particularly January, which sees a heavy amount of rain. However, people do still visit at this time and there are things to do.
In some years, one of the most important feasts for Hindus in Bali, Galungan, occurs during the monsoon season. It's based on the 210-day Balinese calendar, so the holiday can sometimes occur twice in the same conventional calendar year. The devout believe that ancestral spirits visit the Earth around the time of Galungan. To prepare, families create beautiful offerings of food and blossoms and bring them to local temples. You'll also see penjor, curved bamboo poles dangling with fruit and flowers. Pop up all around Bali, as well as mini altars at residential gates – converting the island into a festive paradise.
Ahead of the event, best time to visit bali indonesia visit village markets to sample the special holiday cake known as jaja. It'll sweeten your rainy season visit to Bali.

Heavy rains during the monsoon season might make some outdoor activities off limits. Fortunately, Bali offers plenty of things to do indoors. Consider devoting some of the money you saved on hotels. And airfare to pampering with a spa treatment at one of the luxurious resorts in Uluwatu, Nusa Dua, or Jimbaran Bay.
Best time to visit bali indonesia You could also flex your body and find some zen in a yoga class in Ubud or Canggu. Or learn the Balinese style of silversmithing in a jewelry workshop in Celuk or Mas. By night, head to the Nusa Dua Theatre or Bali Safari Park to see local dancers bring Bali's legends and folklore to life.