Calangute Beach of Goa is also known as Queen of Beaches. November to March is the best time to visit. It is 15 km from the city of Panjim. The beach itself is nothing special with its heavily shelving sand, but its capacity is large enough to accommodate visitors in high season.
Calangute Beach is usually crowded with small resorts thrive in business during the holidays. It is one of the most popular beaches in Goa and has many places to welcome visitors, including golden sands along the beach and water sports.
Calangute Beach is located on the Arabian Sea in Goa, in northern India. Calangute is Goa's most popular vacation spot or holiday destination. There is excellent service, especially in tourist areas and villas. Buying land in Goa is also a good investment plan.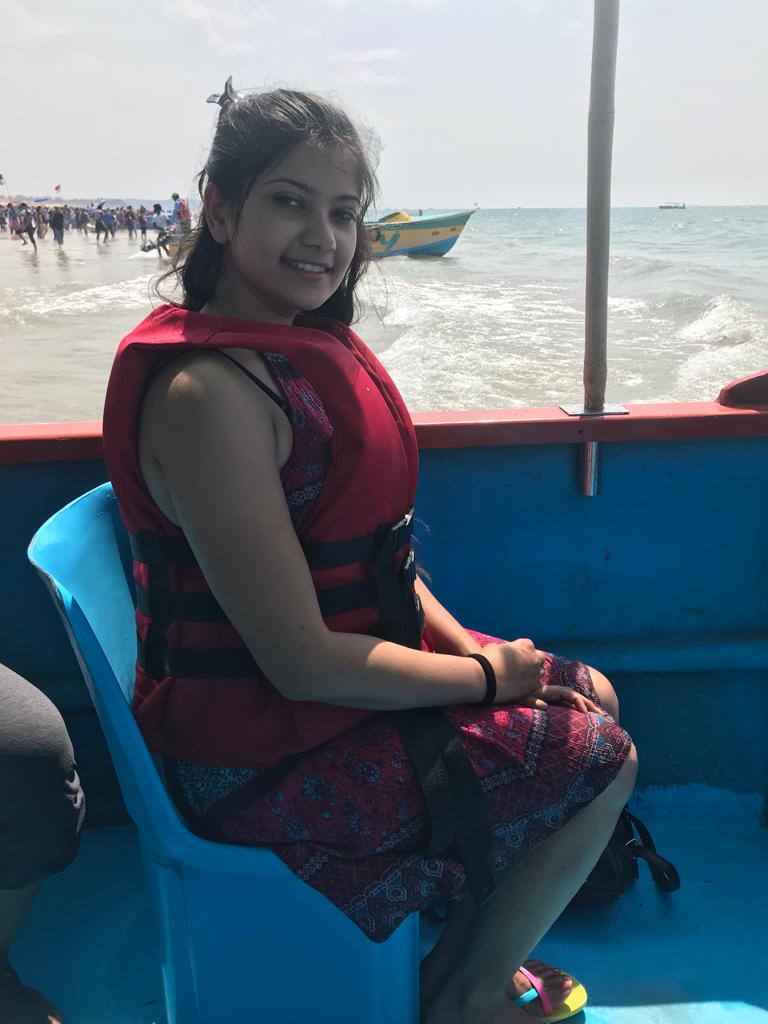 Why is Calangute famous?
Calangute Beach is one of Goa's iconic beaches and is famous for its wide variety of water sports and activities. Water sports and activities are available at Calangute Beach, which attracts tourists from all over the area including parasailing, water surfing, banana rides and jet-skiing.
The beaches of Calangute are also popular tourist destinations, with shacks and stalls in the shade of palm trees selling everything from fried prawns and beer to trinkets made of seashells. Its rainbow hued canvas has welcomed everyone to it always although it became popular across the globe.
A nearby place that is worth a visit is St. Alex Church. St Alex's Church welcomes visitors with its two towers and a magnificent dome gracing its facade. The interior of the church showcases the lines and beauty of its attractive architecture and attractive altars.
The nightlife at Calangute's is amazing and makes a great getaway from Anjuna's parties. All bars, except a few, close at 10 Pm. A treat is the Tito's de Baga at the end of the beach. It opens after midnight in low season and until just over an hour on December and January mornings.
Calangute is very popular among adventurers as it offers a variety of water sports such as parasailing, water surfing, banana ride and jet skiing. Calangute Beach nightlife is awesome with crazy people and live music for the nightlife lover.
So if you are looking for solitude that is not too much, plan your Calangute beach vacation as the best place for nature lovers, the best views in the area teeming with The weather is beautiful and the location is a dream destination for beach lovers.
Best Things to Do in Calangute Beach
Water Sports: Calangute Beach offers a variety of water activities such as parasailing, kayaking, windsurfing, snorkeling and water skiing, in addition to other water sports.
Dolphin Sighting: On the shore, tourists can see many dolphins. You can take a boat ride to Calangute Beach, where you can follow the playfully swimming dolphins.
Shopping: In Calangute, showrooms selling from Kashmir, Tibet, Indonesia, Rajasthan and many more. The market is on the way to Anjuna beach.
Nightlife at Calangute Beach
Calangute is one of the most happening beaches in Goa. One of the best nightclubs in the state with excellent organization and accommodation such as Tio Tillys Bar and Kitchen, Carvalhos, Spice It, Cantare, Hipster, Souza Lobo, Tonic – Hard Rock Hotel, IVY, Moon Pub and Clove and Moreover. The place has great music, food, and vibe.
Calangute Beach Popular Bars, Night Clubs And Restuarants
Cool Cat
Sportsman's Bar
The Log Cabin
Pete's Bar
Bistroy Bar & Restaurant
Raylo's Taverna
The Red Lion Pub
Delseys Bar
Best Tourist Attractions Around Calangute Beach
St. Alex Church
Candolim Beach
Anjuna Beach
Baga Beach
How to Reach at Calangute Beach
Calangute Beach is 16 km from Panjim. Auto rickshaws and taxis are easily available from Panjim to Calangute Beach.