Do you want to taste the best Tibetan food in Delhi? Then you have to head to the "Little Tibet" of the city, Majnu ka Tilla. It is one of the liveliest places in Delhi where you can shop at the Tibetan market, gorge on Tibetan delicacies and explore the rich Tibetan culture. With unique Tibetan-style buildings and soulful people, Majnu ka Tilla speaks for itself. Here are 5 delicious food options not to be missed in Majnu ka Tilla.
Majnu Ka TILLA Food VLOG – Famous Tibetan Food in Delhi that you must Try
Majnu Ka Tilla – Best Tibetan Market in Delhi
Shaphaley
Shaphaley or Shabhaley is an extremely crunchy snack filled with chicken, pork, beef, or other meat inside. It is fried and served alongside spicy chutney. Shaphaleys are semi-circular or circular in shape. You will get this dish in almost every Tibetan restaurant in Majnu ka Tilla.
Momos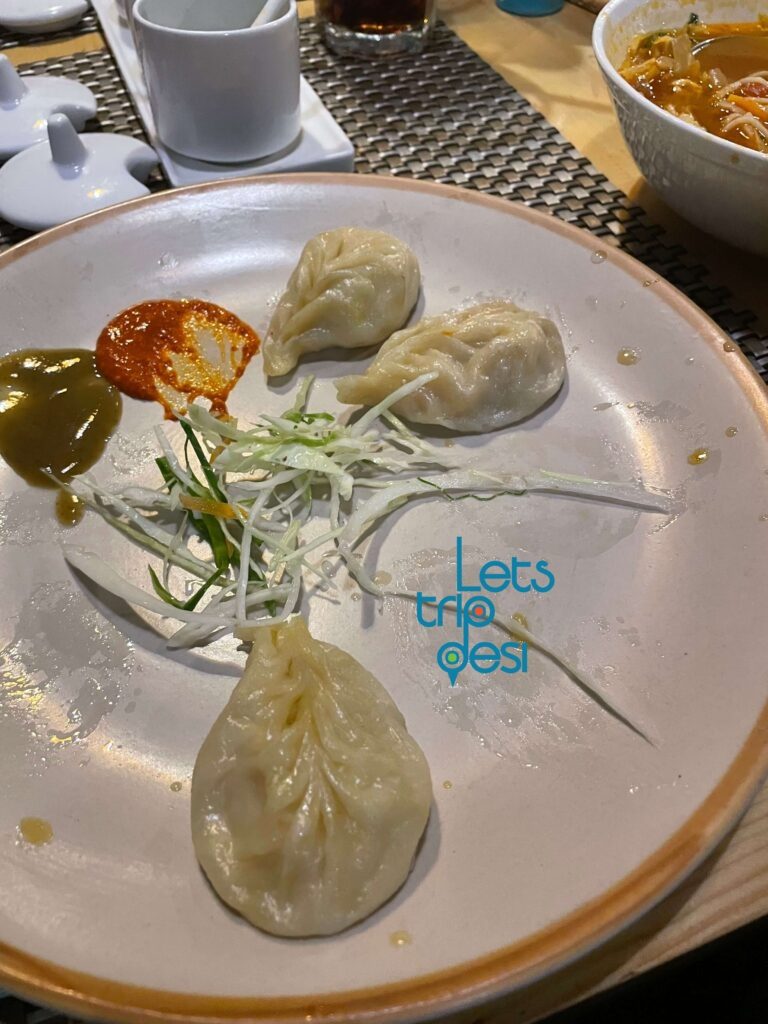 When it comes to Tibetan cuisine, how can we miss out on momos? And authentic Tibetan momos are much tastier than the momos available in other parts of the cities. Then, from Majnu ka Tilla, the warm and fluffy Tibetan momos is a must.
Tingmo
Tingmo is a humble, fluffy flower-shaped steamed bun that melts in your mouth. Tingmos are also very pleasing to the eye and can taste amazing with spicy pork. At Majnu ka Tilla, you can try Tingmo at AMA restaurant.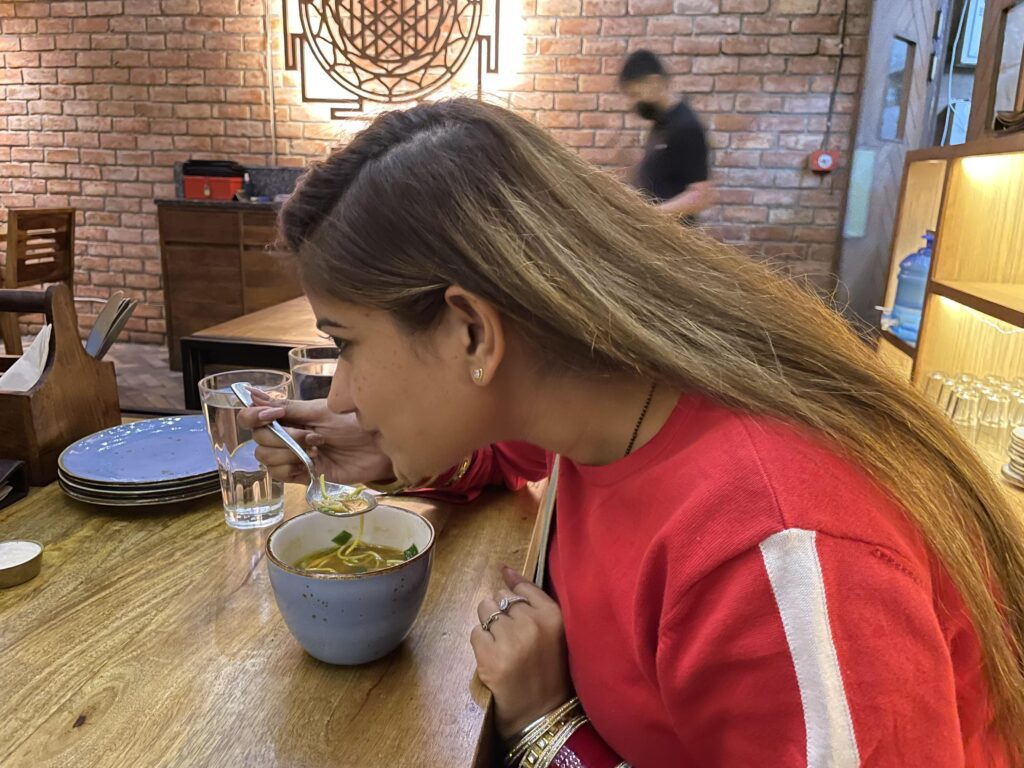 Thenthuk
This is another popular Tibetan dish that you must try in Majnu ka Tilla. Thenthuk is a hand-pulled noodle soup made with vegetables, chicken, pork, etc. The hot soup is delicious and absolutely relaxing for the taste buds. Tibetans often enjoy it for dinner or lunch.
Laphing
Laphing is an authentic Tibetan dish that is sure to leave you craving more. It is a spicy and cold mung bean noodle dish that is served in every corner of Majnu ka Tilla. Laphing literally means "cold noodles" and is popular in many neighboring countries, including Nepal and Tibet. It is a fresh and spicy dish and is considered a refreshing summer meal. The jelly-like, slippery texture of Laphing will have your heart.
Tibetan Food in Delhi – Yeti The Himalayan Restaurant