Attracting tourists from around the globe, goa for tourist is an outstanding holiday destination with sun-kissed beaches, bright skies, and lengthy coastlines. Encompassing over 60 beautiful beaches, Goa is flanked by hippie vibe of North Goa while the tranquillity of South Goa will leave you spellbound. for Goa Travel  guide guidelines Tips and Guide For First-Time Tourist to Goa trip. Limit the amount of gold you carry and wear to the bare minimum.
Goa has impressive flea markets and sizzling nightlife, promising amazing to all kinds of avid travelers.
Moreover, it is an outstanding honeymoon spot for all newly married couples who want a mix of adventure and romance. However, if not even the best of travel plans if not made with care and proper research can end up in a disaster, something you wouldn't want on your Goa trip. So, here is a checklist of some Goa travel guide guidelines tips to make your vacation safe and blissful.
13 Essential Goa Travel Guide Tips
Below are a few useful tips for your Goa trip that you can glance at before you book your final trip. Abiding by these will surely make your Goa trip a memorable and hassle-free affair.
1. Respect The Culture And Religion
Goa is home to the world's most famous religious places and tourists from across the world come here to observe its elegance. Also, famous churches and temples are a few of the most sacred destinations to be explored here. However, proper etiquette and due respect should be showcased while visiting these religious places. Shoes and slippers should be removed before you enter any place of worship. Also, you have to switch off your mobile phones or turn them on silent mode, if you are visiting any churches, temples, or museums in Goa.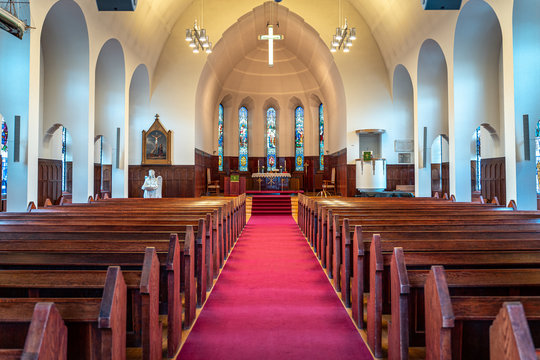 It is highly recommended to cover your heads and dress decently while visiting these holy places. No matter which religion you dwell from, treat all the holy places with utmost respect and faith. This is among the foremost tips for any Goa trip.
2. Keep Your Essential Documents Safe
While traveling to Goa, all the important documents like driving license, passport and visa should be kept in a hotel locker room. For safety, you should carry soft copies of your passport, driving license, as well as your visa on your phone while you're out about and exploring Goa.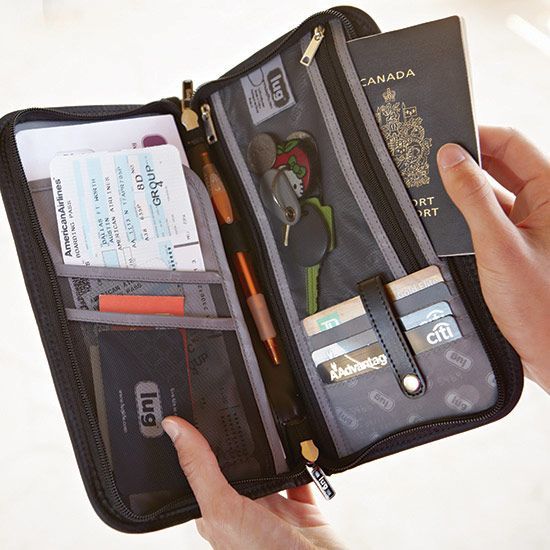 Also, make sure these travel documents have been uploaded online on your personal email ID as well so that you can access them in case you lose your phone too. This is one of the most important Goa travel guide guidelines tips.
3. Avoid Carrying Too Much Cash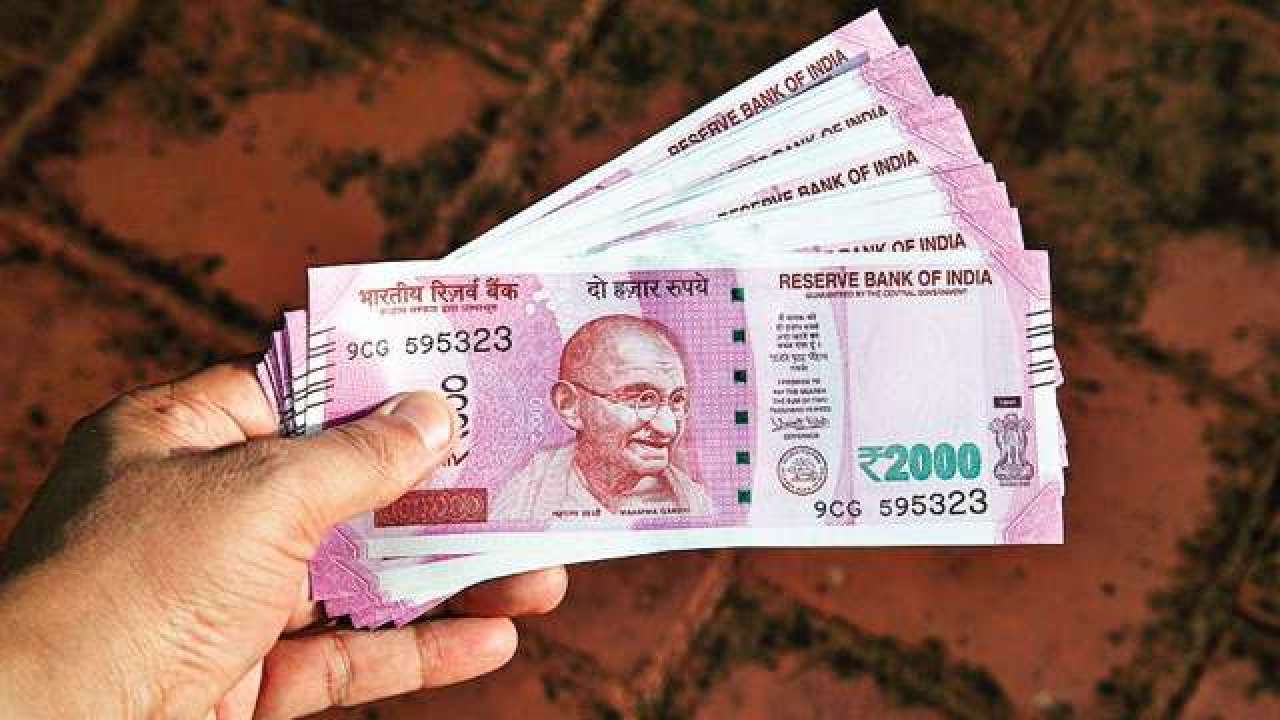 Popular places are often the targets of pickpockets and thefts. You may get robbed or lose your money if you are carrying a huge sum of cash and not taking proper care of it. To avoid this misfortune, you can use plastic money which is more convenient. One of the important tips for first-time visitors to Goa guidelines is that cash or any valuables should not be kept in hotel rooms.
info
Have a keen look at all your bills of the hotel and restaurants you visit to ensure there is no misunderstanding. As it's a holiday destination, do not wear and show off large sums of money or jewelry. If you are visiting from outside India, don't exchange money in the black market. All Goa tour tips suggest people to always demand a receipt while exchanging money from a certified money exchange center. Carry change and tips for public transport. This is undoubtedly amongst the most important tips for Goa trip guidelines.
Also Read : Goa For Tourist : Things To Do and Know About Goa
4. Think Before You Click
Goa is a gem for all photography freaks out there. Many pre-wedding shoots are carried out in this mind-blowing location and also it serves as an ideal spot for a destination wedding. However, before flashing your camera, look out for signs that say "No Pictures" or "Photography Restricted", and respect that request.
Moreover, there are many museums in Goa where photography is banned, along with many temples, churches, caves, and forts. There may also be locations where signboards read "No Flash", so make sure you turn off your camera flash in those places. If you're clicking a person, ask for their permission first. Don't forget these photography tips for Goa in order to capture beautiful memories here and not get into trouble.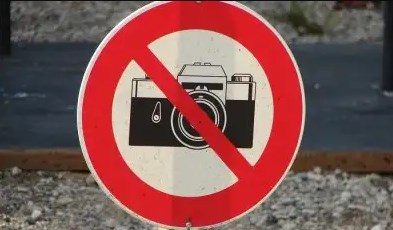 5.Get active
Go scuba diving, jet skiing, kayaking, windsurfing, parasailing, banana ride, power-scooter riding, knee-wakeboarding etc, or take some yoga experiences from one of the many yoga retreats available up and down the coast. Goa is a perfect spot for trying all this stuff and do not leave without ticking a few of them off the list.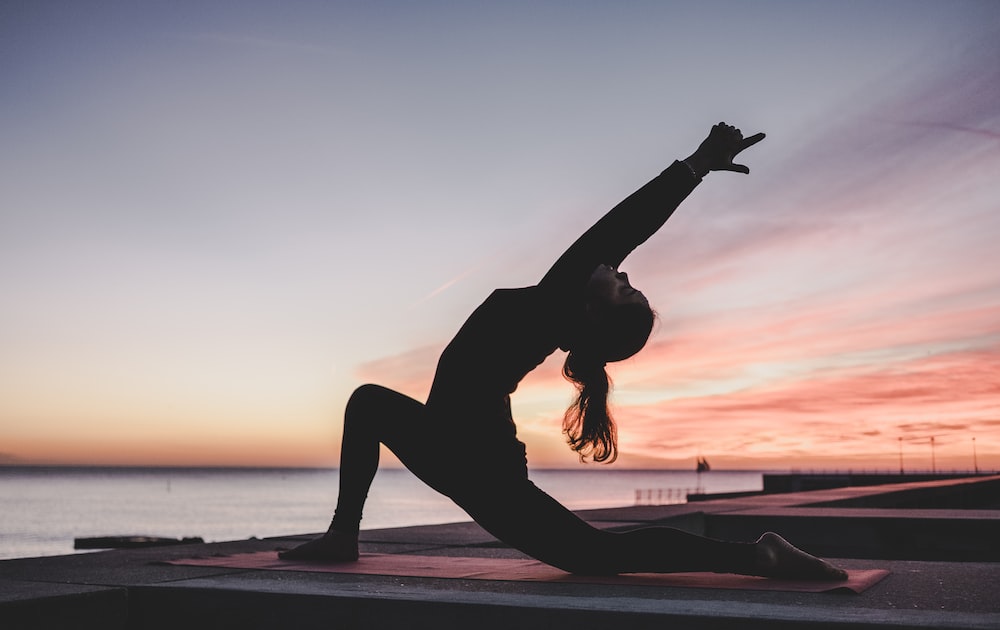 6. Explore both North Goa and South Goa
Both North and South Goa have their own appeal. It is highly recommended to explore both the regions as they have plenty to offer visitors. We recommend you move your way north to south. Tick off all the North Goa attractions, and then further move to the peaceful South Goa and make a trip to Vasco Da Gama and Old Goa that are home to centuries-old monuments, churches, temples, museums and islands. Check out this guide on what to expect in North Goa and South Goa.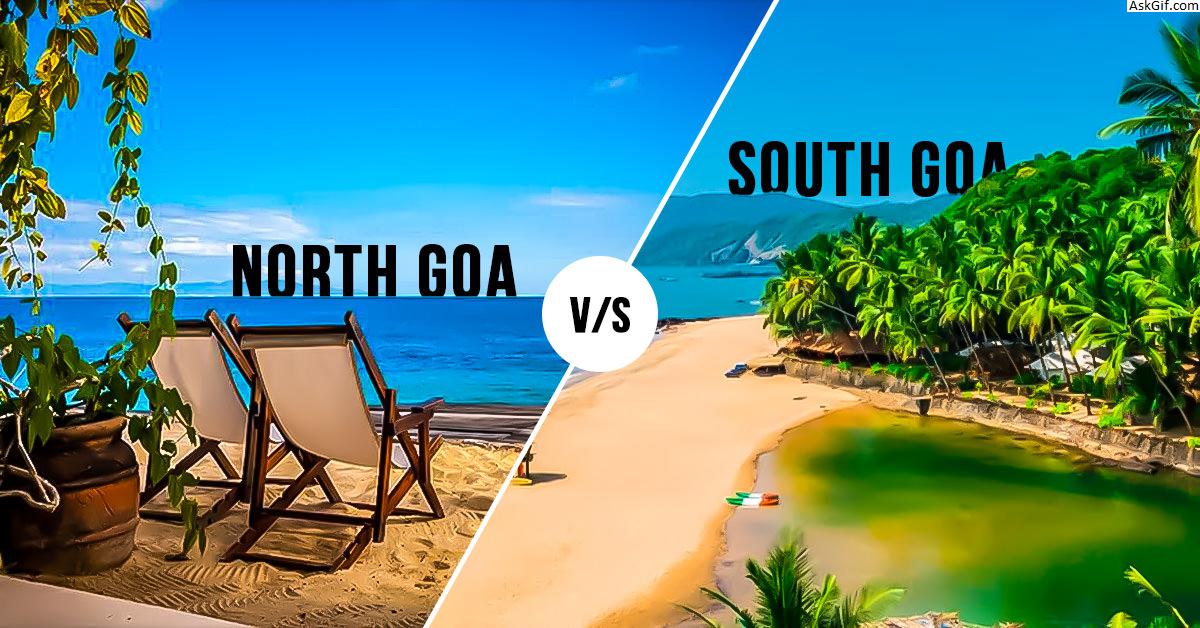 7. Keep A Check Of What You Eat
Popular Konkani proverb states that "You can't think until you've eaten well". If you're a foodie, then the mouth-watering Goan cuisine has a lot to offer right from classic Goan curry to the delicious prawns! But even foodies need to follow some Goa travel guidelines tips to avoid unnecessary hassles. Avoid street food if you have a sensitive stomach and don't like spicy food. Meat-based dishes in Goa aren't only restrict to fish, prawns, and chicken. Confirm the contents of your order before you place that order so that you do not regret what lands on your plate.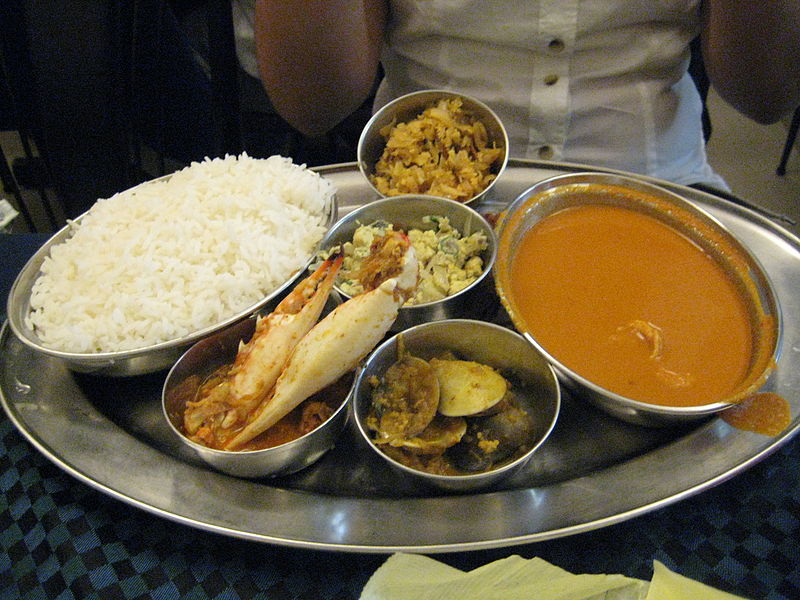 8. Shopaholics, Stay Alert!
Goa houses one of the best shopping destinations and is a shopaholic's dream place as well. Apart from night bazaars and flea markets, there are designer boutiques and studios that particularly sell beachwear and tees. Jazz up your wardrobe with a collection of Goan attire and jewelry, but follow these Goa travel guide guidelines tips before you do so. Bargain well, but not stubbornly. These handmade goods are the sole means of livelihood for many vendors and sellers in the cheap markets. Check the quality of the product before finalizing any deal. Keep an eye on your belongings at all times, especially in crowded Goan markets.
9. Packing Essentials
Make sure you have all the things in your bag before heading to goa for tourist. Abide by the packing tips for Goa for a comfortable trip. Flip flops will be your best buddies throughout the journey so make sure you have a pair of them in your bag. If you are planning to swim, then carry a proper beachwear.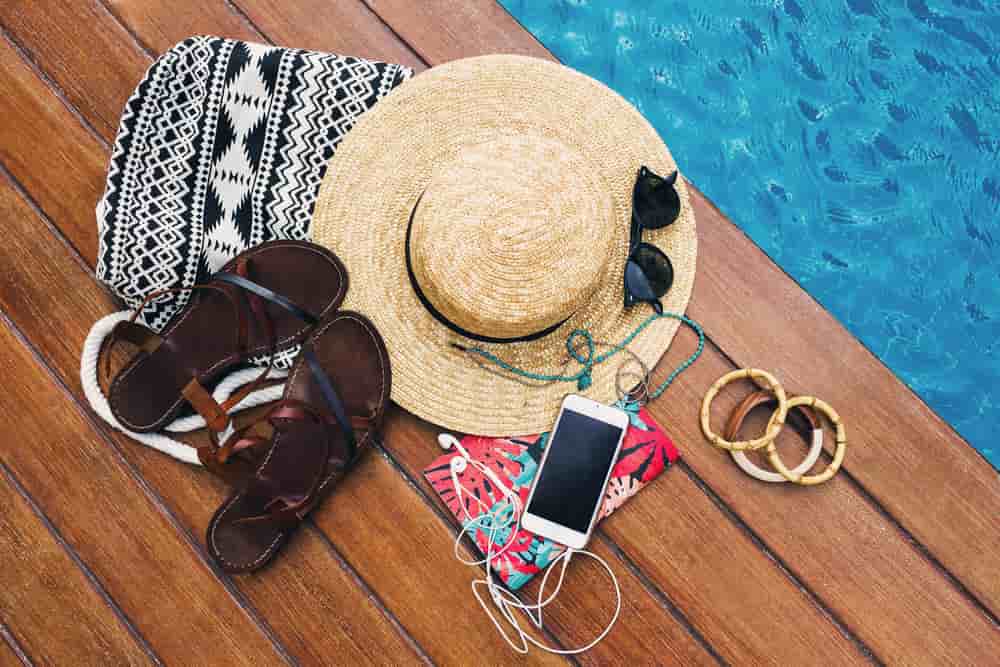 Wear light-colored cotton tees and hot pants. Sunglasses are a must, accompanied with a hat or a scarf to avoid the harsh sun rays. Don't forget to apply generous amounts of sunscreen before you step out. And don't leave your mosquito repellent behind. Also, one of the most essential packing tips for Goa is that you carry a first aid box for a safe journey.
10. Say No To Drugs!
Consumption of drugs (unless prescribed by a doctor) is banned in India and is a non-bailable offense in every part of the country goa for tourist. While Goa is the center of many happening rave parties, it is advisable to avoid the same so that you do not land into legal trouble or end up harming yourself.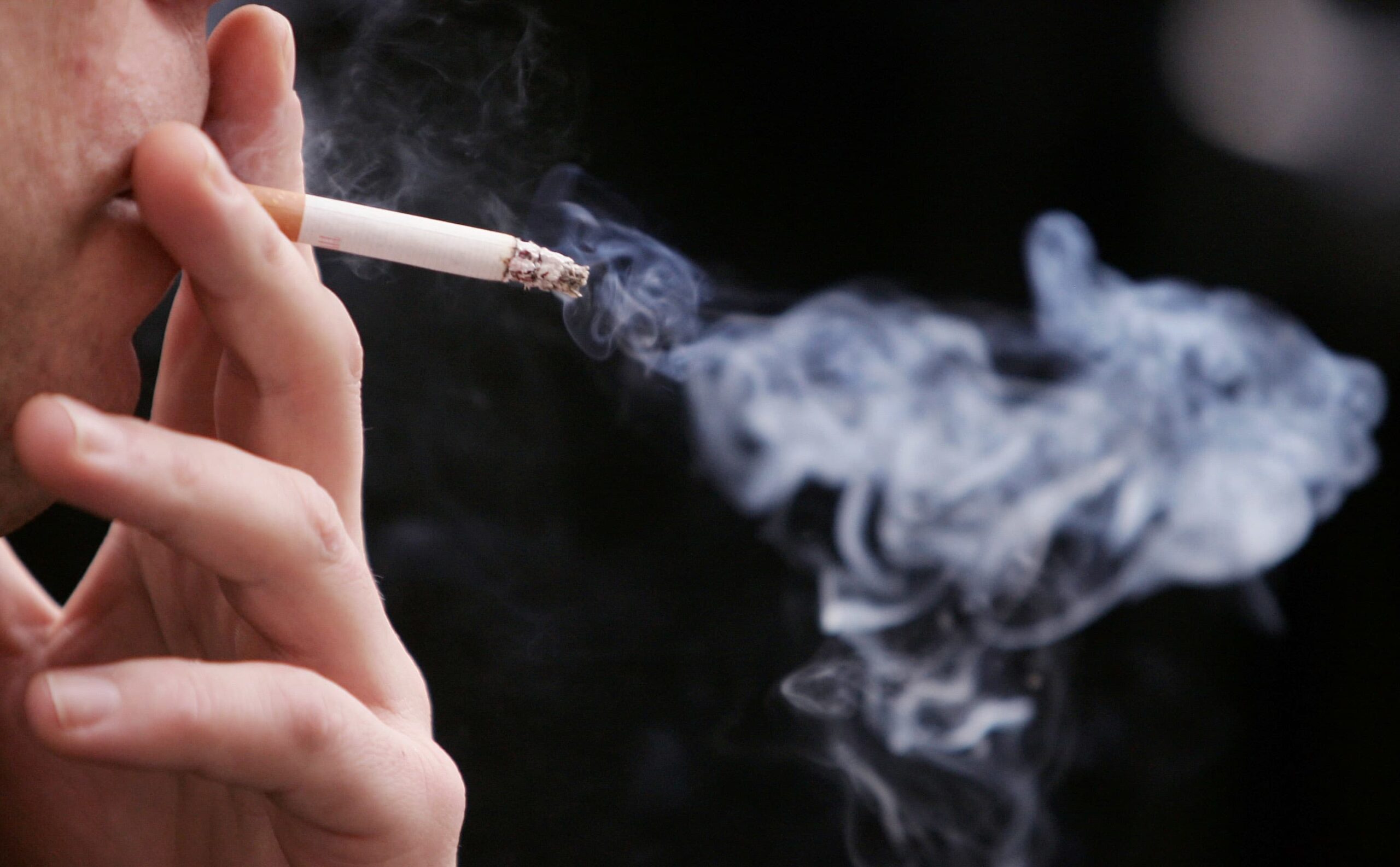 Although enjoyment is at the peak in Goa, one can only have a safe and happy vacation by abiding by all these Goa travel guide guidelines tips.
11. Enjoy The Nightlife, But With Caution
You are bound to get hooked to the nightlife in Goa. Once the sun sets, Goa transforms into a party hub with lit nightclubs, beach clubs, bars, pubs, beach parties, and much more. They say where fun exists, danger prevails. So you must take additional care while partying in Goa to ensure your safety at all times and of those around you. Be extra vigilant and don't accept drinks from strangers. One should avoid walking alone in the remote and deserted areas of Goa.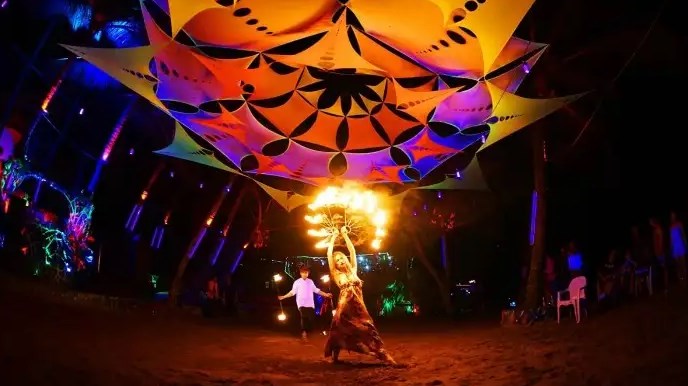 12. Be Aware About The Right Season
The best time of visit in Goa is between the months of October and March. If you are visiting the holiday destination during off-season, then you won't be able to experience all the water sports and many interesting tourist attractions too are closed during that time. Moreover, you may not like the hot weather here. However, if you want to spend your vacation here amidst a lesser crowd, goa for tourist then visiting in off season would be just the right choice.
13. Choose The Right Place To Stay
If you want to experience the beach vibes at all times, make sure you choose a place of stay from where you can enjoy a splendid beach view. There are various homestays, hostels, hotels, and beach resorts in Goa where you can unwind after a long day. Choose the type of place of stay according to your preferences to make sure you don't have to face any inconvenience. Consider this as one of the most crucial Goa travel guide guidelines tips.
14. Renting A Scooter Is Highly Recommend
This has to be one of the best tips for goa for tourist. Renting a scooter is something every tourist prefers doing in order to explore Goa as per their own convenience and preferences. It is also proves to be one of the most interesting ways to enjoy the Goa culture. So, don't forget to rent the scooter of your choice for the memorable rides in Goa.
15. Be Cautious About Where To Swim
There are some of the beaches in Goa where swimming is not really allow. It is because of the frequent high waves in the sea. Moreover, you have to be cautious when facing high waves for safety reasons. Don't forget to check the signboards and be cautious about the lifeguard's' whistle sound.
More Tips
1. If you plan on spending time at the beach (and since you are going in summer, one would assume you are), don't forget to carry sunscreen. In case you do forget though, there are several pharmacies and shops where you can purchase one.
2. Do you have your shades and a hat or cap? No? Never fear- Pick up a pair of sunglasses in jazzy colors from one of the little roadside stalls. Buy a dashing fedora or a great floppy straw hat. You'll be spoil for choice.
3. Carry clothes and footwear that are appropriate to both the climate and the activities you have planned. Goan roads and footpaths are not always smooth.
4. Bling is fun to wear, but limit the amount of gold you carry and wear to the bare minimum.
5. Don't carry huge wads of cash. A debit or credit card would definitely be a safer bet.
6. Keep yourself hydrated with water, nimbu paani and other juices. Even if you are in a coastal town or village, the heat can sap your energy.
7. If you do wish to sample the local varieties of liquor- feni and urrak- remember to limit the amount you drink. These two may taste smooth, but make no mistake- they are potent.
8. Always listen to the lifeguard. The calm waves might look inviting, goa for tourist but they could hide a current or a sudden depression.
9. In case you have dietary constraints, check with your waiter about the ingredients in whatever you want to order.
10. Worried about getting lost but not willing to hire a guide or someone to drive you around? Get a map! You could purchase one from your hotel or a shop nearby. If you are the sort who likes to plan in advance, map out a route for each day using Google maps and either print it or save it on your Personal Digital Assistant.
What should we carry to Goa?
Here is a list of few important things to be carry to Goa:
1. Flip flops
2. Sunglasses
3. Sunscreen
4. Hats
5. Beachwear
6. Light linen or cotton clothing
7. Insect repellent
Can we sleep on the beaches in Goa?
It is unsecure and not advisable to sleep on the beaches in goa for tourist due to the unpredictable fluctuations of the waves and the presence of crabs.
Is Goa safe at night?
Yes, Goa is completely safe to explore at night. You will be thrill with the late-night parties on the beaches and water sports. But there are certain do's and don't, one must be aware of. Also, one should avoid traveling to narrow streets and empty beaches alone at night.