5000 years of civilization and beyond have gifted India with fantastic historic place, monuments, legends and experiences. These monuments, which pay homage to glorious history and heritage, are absolutely fascinating. From ancient times to the Middle Ages, various kings and emperors, dynasties and kingdoms built monuments for various reasons. However, there is no denying the fact that historic place of India attract large numbers of visitors. From the Taj Mahal to the ruins of Hampi, every fort, palace or temple is an example of exceptional aesthetics and elegance. The many temples, forts, palaces and monuments of the country make up the historical places of India. These reflect the beautiful heritage and culture of the country. The historic places of India represent the impressive stone works that can be seen in many temples and forts.
Here Are The List of Most Famous Historic Place of India
If you live in India then you must visit these India's historical places
Taj Mahal, Agra
The Taj Mahal, a UNESCO World Heritage Site, is one of the most famous historical sites in the Uttar Pardesh city of Agra and must be visited at least once in a lifetime. It represents the pinnacle of great Mughal architecture and is built entirely of white marble. Shah Jahan built this magnificent monument for one of his favorite wives, Mumtaz Mahal. Visitors to this great monument are fascinated by its grandeur and perfect aesthetic proportions. It took about 22 years to complete the construction of this beautiful monument.
Timings. 6:00 AM – 6:30 PM (closed on Friday)
Hawa Mahal, Jaipur
Your tour is incomplete unless you visit the Hawa Mahal in Jaipur. Hawa Mahal, or the Palace of Winds, was more of a gallery than a monument. It was designed by Lal Chand Ustad as a gallery from which the ladies of the royal house could observe daily life on the street, as at other times they had to observe the purdah. Constructed of red and pink sandstone, it is shaped like a crown as the ruler of Jaipur at that time, Maharaja Sawai Pratap Singh, was a great devotee of Lord Krishna.
Timings. 9:30 AM – 4:30 PM
Gateway of India, Mumbai
Gateway of India is one of the most famous historical places in Mumbai. It dates back to 1924 and was a hotspot for entry and exit during the British period. The monument commemorates the visit of King George V and Queen Mary to the city in 1911. However, the structure was not completed until 1924. It also played an important role in the history of India, as it was here that the British troops left. until 1948 after India gained independence.
Timings. 24 Hours Open
Qutub Minar, Delhi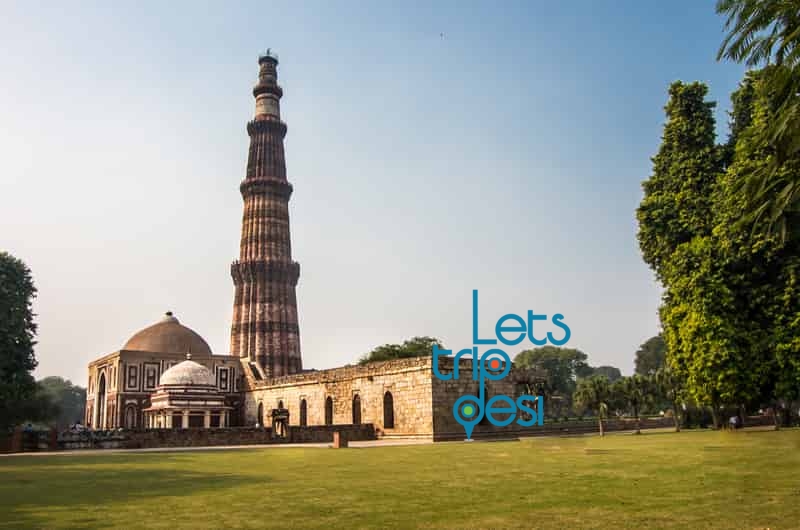 Standing 234 feet tall, this minaret is the tallest single tower in the world and is a perfect demonstration of Mughal architectural splendor. The soaring and brave tower that attracts tourists despite being destroyed several times by the ravages of natural apocalypses, Qutub Minar is the tallest single tower in the world and the second tallest monument in Delhi. Declared a World Heritage Site by UNESCO, it is located in Mehrauli and its construction was started in 1192 by Qutb Ud-Din-Aibak, founder of the Delhi Sultanate. Subsequently, the tower was built by various rulers over the centuries. The sight of this glorious monument transports you to the rich history of India.
Timings. 7:00 AM – 5:00 PM
For More Travel Hacks and Travel Videos Subscribe Our Youtube Channel
Red Fort, Delhi
Red Fort, a UNESCO World Heritage Site, is an excellent combination of size and aesthetics. Construction took a period of ten years, from 1638 to 1648. When the Mughal emperor, Shah Jahan, came to Delhi and moved his capital from Agra to Delhi, the fort was his idea of ​​residence. He was later famous as Qila-e-Mubarak. The octagonal fort, built of red sandstone, stands proudly amidst the hustle and bustle of Old Delhi. It attracts a large number of visitors every day.
Timings. 9:30 AM – 4:30 PM (closed on Mondays)
India Gate, Delhi
India Gate is in the top 10 historic place of India. Located in the heart of Delhi, India Gate is a war memorial built to commemorate the British Indian Army which lost their lives in the First World War and the Third Anglo-Afghan War of 1919. To honor the soldiers, Amar Jawan Jyoti it has burned since its construction. Visit one of the major tourist spots in Delhi with your loved ones and enjoy a picnic at Children's Park, walk along Rajpath and witness the sound and light show which starts at 7 pm and ends at 9.30 pm all week.
Timings: Open 24 Hours
Jallianwala Bagh, Amritsar
Jallianwala Bagh is the site that witnessed one of the most horrific incidents in Indian history. Located very close to the Golden Temple in Amritsar, it was here on April 13, 1919 that British troops opened fire on a large group of unarmed protesters. This incident marks the pages of history as the Amritsar massacre. To escape the bullets, many people jumped into the well while many lost their lives in the assured stampede. This incident also proved to be a turning point in the history of India's struggle for independence.
Timings. 6:30 AM – 7:30 PM
Mahabodhi Temple, Bihar
Mahabodhi Temple is where Gautam Buddha is believed to have achieved enlightenment while meditating under a fig tree. The Bodhi tree is the descendant of the fig tree and is located very close to the temple. However, the oldest temple dates back to Asoka's rule in the 3rd century BC. It houses a huge statue of Buddha touching the ground with his right hand.
Timings. 5:00 AM – 9:00 PM
Charminar, Hyderabad
A popular and exciting story revolving around the Charminar says it was built by Muhammad Quli Qutb Shah in 1591 to honor the diver. However, historical records claim that this large structure and immensely popular tourist attraction is a symbol of the end of the plague in the city. There is a common legend about the tunnel that there is a secret tunnel connecting it to the Golconda Fort, but no such discovery has been made to date.
Timings. 9:30 AM -5:30 PM
Old Fort, Delhi
Also known as Purana Qila, Old Fort is one of the main tourist attractions in Delhi. It is often called Shergarh by the Mughal emperor Sher Shah Suri who began construction. The fort is said to have been inhabited for the past 2,500 years and excavations at the site show evidence of things from the pre-Mauryan era. All the gates and ramparts of this fort are a major attraction showing brilliant architectural work. Features reminiscent of Rajasthani architecture blend seamlessly with the Islamic architecture of the Mughal era, making the Old Fort a heritage site.
Timings: 10.00 AM – 5.00 PM
Gwalior Fort, Madhya Pradesh
If you really love to explore the ancient monuments of India, Gwalior Fort is a place not to be missed. An 8th-century architectural marvel, Gwalior Fort is considered one of the most beautiful forts in the country and is a thriving tourist destination in Madhya Pradesh. Emitting energy that tells tales of times gone by, the walls of the fort will catch your attention as soon as you enter Gwalior ka Kila. To the pride of the locals, this magnificent fort has become a place of worship, wonder and awe for tourists from all over the world.
Timings: 8.00 AM – 6.00 PM
Victoria Memorial, Kolkata
The Victoria Memorial is a large marble building, considered the pride of Kolkata. Built between 1906 and 1921, it is dedicated to the memory of Queen Victoria. It is now a museum and a popular tourist spot under the Ministry of Culture.
Timings: 10.00 AM – 5.00 PM
Agra Fort, Agra
Agra Fort is indisputably one of India's important historical sites, having been awarded the title of UNESCO World Heritage Site in 1983. This opulent structure features Mughal architectural style, and when viewed from above, the fort displays the shape of a semicircle. enclosed by massive double battlemented walls of red sandstone. To your surprise, the Red Fort of Delhi, built by Shah Jahan, is inspired by the Agra Fort. Inside the fort there are splendid rooms, beautiful halls and magnificent mosques. The fort is believed to have once had more than 5,000 structures and monuments inside, only a dozen of which have stood the test of time.
Timings: 6.00 AM – 6.00 PM
Hampi, Karnataka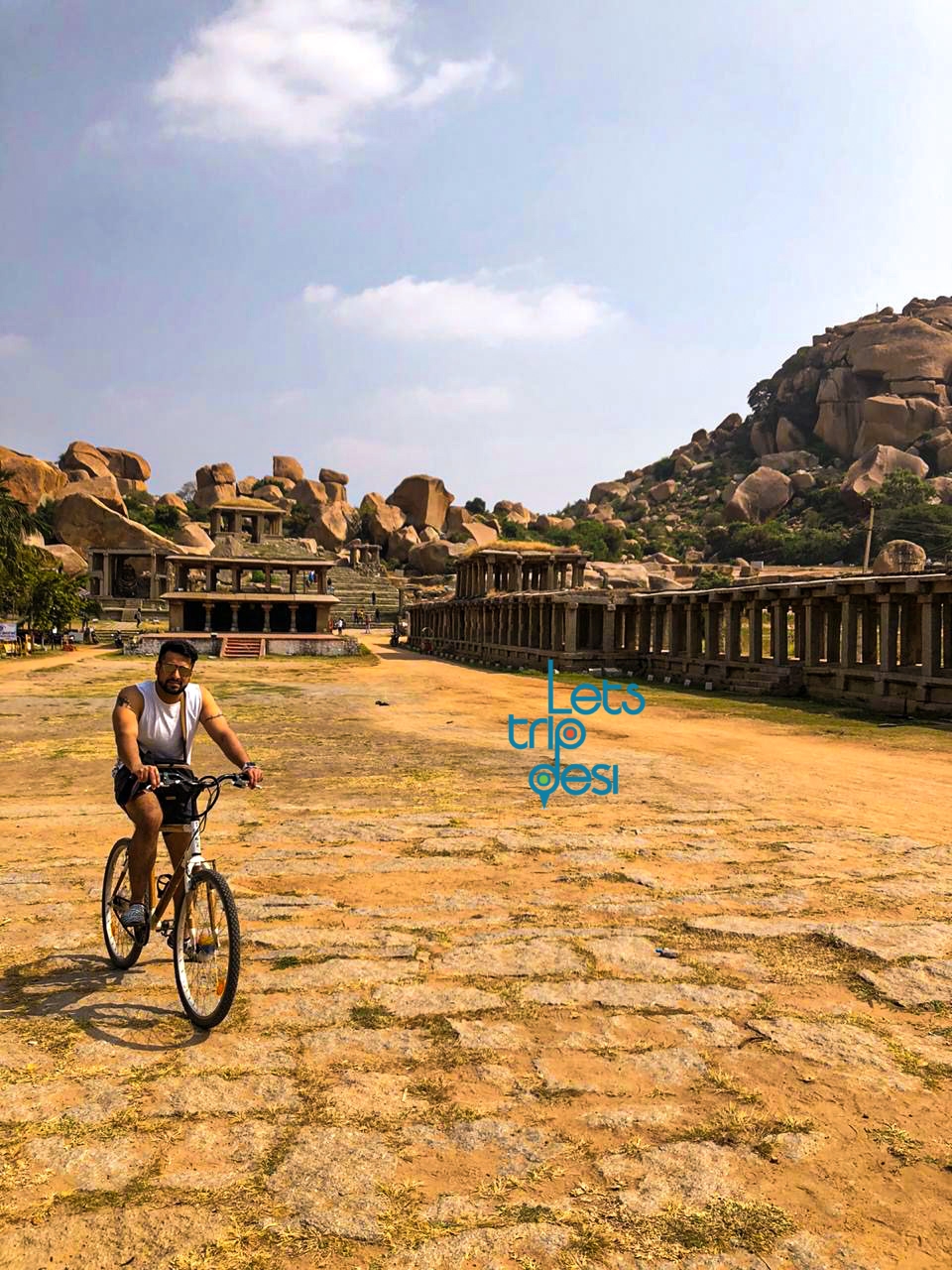 The ruins of Hampi, a UNESCO World Heritage Site, are a reminder of the glory that prevailed during the Vijaynagara Empire. A visit to Hampi takes you through some of the best examples of aesthetics and style in architecture. An example of this is the Virupaksha Temple, which consists of a stone carved statue of Lord Shiva. The other attractions are Queen's Bath, Elephant Stables, Vijay Vittala Temple and Hampi Bazaar.
Timings. 10:00 AM – 5:00 PM (closed on Fridays)
Fatehpur Sikri, Uttar Pradesh
Fatehpur Sikri, located at a distance of nearly 40 km west of Agra, was the short-lived capital of the Mughal Emperor Akbar. It was the short-lived capital of the Mughal Empire in the 16th century. However, it had to be abandoned due to, among other things, problems with the water supply. Taking a tour of this royal city takes you through courtyards, courtrooms and pavilions that reflect the artistic excellence achieved during the heyday of the Mughal Empire.
Timings. 9:00 AM – 5:00 PM
Golden Temple, Amritsar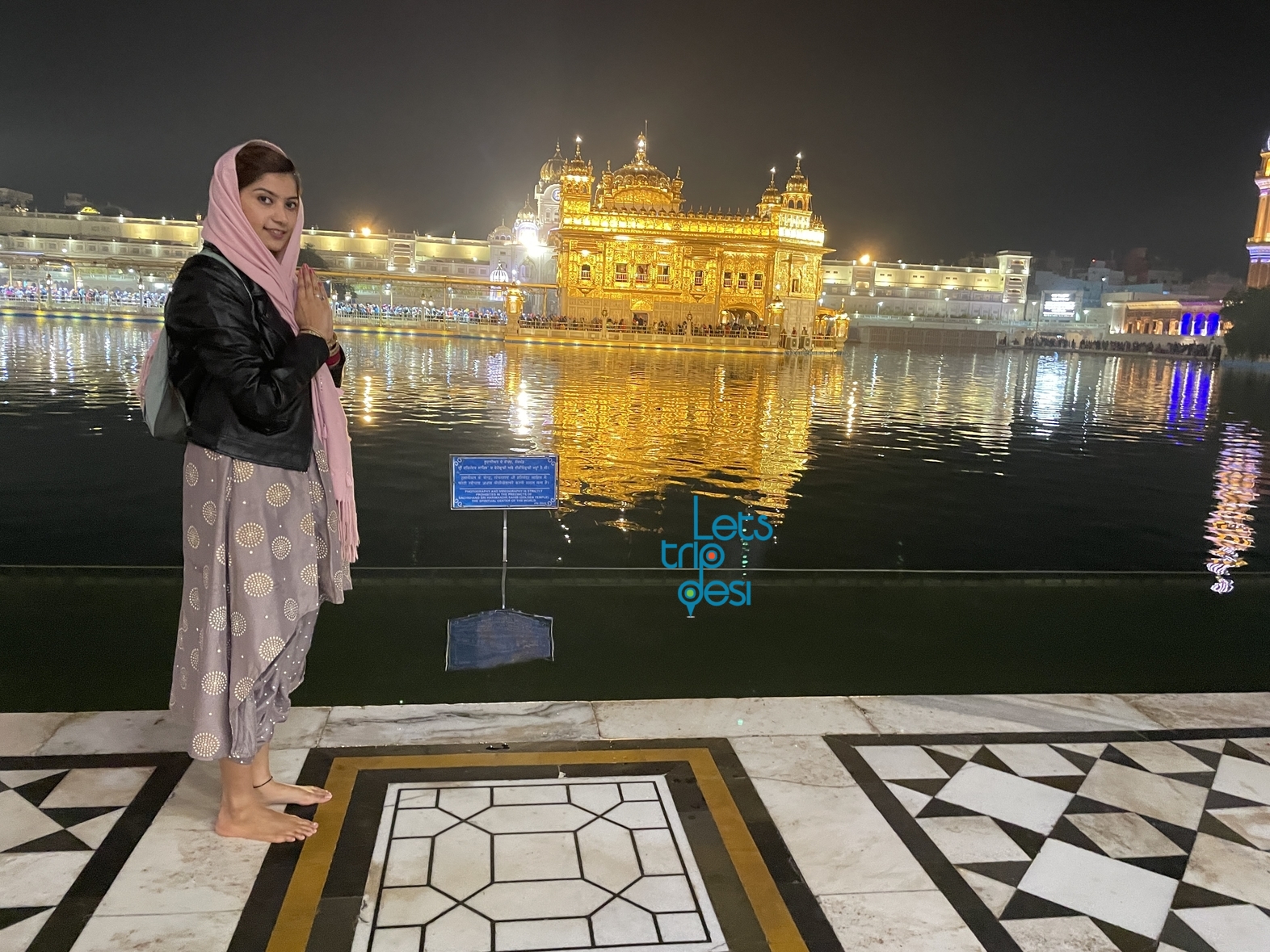 One of the most spiritual places in India, the Golden Temple, also known as Sri Harmandir Sahib, is the holiest shrine in all of Sikhism. Located right in the heart of Amritsar, the temple's impressive golden architecture and daily Langar (community cuisine) attract large numbers of visitors and devotees every day. The temple is open to devotees of all faiths and serves free food to more than 100,000 people from all walks of life.
Konark Sun Temple, Odisha
The Konark Sun Temple in Odisha, a UNESCO World Heritage Site, is an ode to the artistic splendor achieved under the reign of King Narasimhadeva I, the glorious ruler of the Ganga dynasty. Located on the coast of the Bay of Bengal, it displays exquisite ancient architecture. A particular attraction is the entrance to the temple which shows two lions crushing elephants and a human body body lying at the foot of it. Konark Sun Temple is also known as "Black Pagoda" by some scholars.
Timings. 10:00 AM – 5:00 PM (closed on Fridays)
Mysore Palace, Mysore
If you are a fan of ancient architecture, Mysore Palace is one of the best historic place to visit in India. It is built in an exquisite Indo-Saracenic architectural style and is a magnificent building in Karanataka. Mysore Palace is also known as Amba Vilas Palace, the former residence of the Mysore royal family and still is. Considered to be among the largest palaces in India, the facade of this marvelous palace is a harmonious mix of Hindu, Muslim, Rajput and Gothic styles, which give it a royal quality.
Timings: 10.00 AM – 5.30 PM (Closed on Fridays)
City Palace, Udaipur
Featured in films such as James Bond's Octopussy and Bollywood film, Goliyon Ki Rasleela Ram-Leela, City Palace has gained a lot of popularity. As the largest palace in Rajasthan, it attracts many architecture and history enthusiasts from all over the world. Boasting an exquisite mix of medieval European and Chinese architecture, the City Palace Udaipur comes as no surprise that it is one of the best historic place of India that you can visit. The natural environments and beautiful surroundings add to the opulence of this majestic palace in Udaipur.
Timings: 9.30 AM – 5.30 PM
Ajanta & Ellora Caves, Aurangabad
The Ajanta and Ellora Caves in Aurangabad are a UNESCO World Heritage Site and an example of exceptional craftsmanship. They are also one of the most fascinating historic place of India. It is amazing to think that every rock sculpture has been done by hand. Furthermore, it amazes viewers with its intricate design and artwork. Another equally interesting fact is that these caves were accidentally discovered by British officer John Smith. There are 29 caves belonging to Hinduism, Jainism and Buddhism. There are 34 caves in Ellora, 12 of which are Buddhist, 17 Hindu and 5 Jain.
Timings. 9:00 AM – 5:30 PM (Ajanta caves closed on Mondays & Ellora caves closed on Tuesdays).