Vande Bharat trains is part of the new generation of Indian Railways. Featuring top-of-the-line equipment, on-board meals and rotating seats, these trains are known for semi-high speed. But did you know that using any of these facilities without purchasing a ticket is an offence? Plus, you can be fined! A man from Bhopal railway station has to pay this fee to use the Vande Bharat Express toilet.
Man Was Fined For Using Vande Bharat Toilet!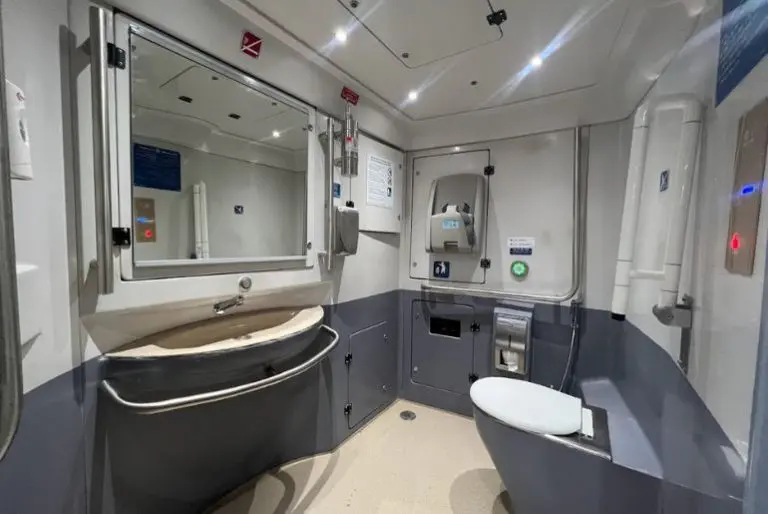 In a rare incident reported in Madhya Pradesh, a man had to pay ₹6,000 for committing the "mistake" of urinating in a Vande Bharat Express train toilet. This happened at Bhopal railway station. The man was waiting to board the Dakshin Express train with his family in Hyderabad. However, he wanted to go to the bathroom. The man identified as Abdul Kadir entered the Vande Bharat Express to use the train toilet instead of the station toilet.
The events that followed turned his life in Singrauli district of Madhya Pradesh into a nightmare. Shortly after they boarded, the Vande Bharat train left the station, trapping the man. This scared him and he asked the police and railway officials to stop the train, but to no avail.
Once the train began to move, the automatic Vande Bharat train gates closed. His ordeal began at this point. The Vande Bharat TTE fined Kadir ₹1020 in addition to the cost of the ticket to Ujjain.
He Had To Pay A Total Of ₹6000
In order to return to Bhopal railway station and reunite with his family, he again spent ₹700 to ₹800. The incident happened on July 15. And he missed the train he had to be with his family. Moreover, he suffered the loss from 3,000 to 4,000 ₹. He was made to pay a total of ₹6,000 for his lack of intention and not using the toilet.
In response to Abdul's statement, Subedar Singh, PRO of Bhopal Railway Division, said that before the departure of the Vande Bharat train, an announcement is made as to how the doors will be opened and closed. This safety system is there to protect passengers and prevent accidents.
He further said that the train will be stopped only with the approval of the higher authorities.