Bigg Boss The First Look Of Season 16 House
Bigg Boss The First Look Of Season 16 House. It's Bigg Boss 16 season, and we can't keep calm. And, as they say, Bigg Boss means lights, cameras and drama. Following this, there will be another season of controversies, friendships and even romance. We still can't get over a few contestants from the previous seasons. So, before all that happens, Bigg Boss plans to welcome the new housemates. Read on & savour it all.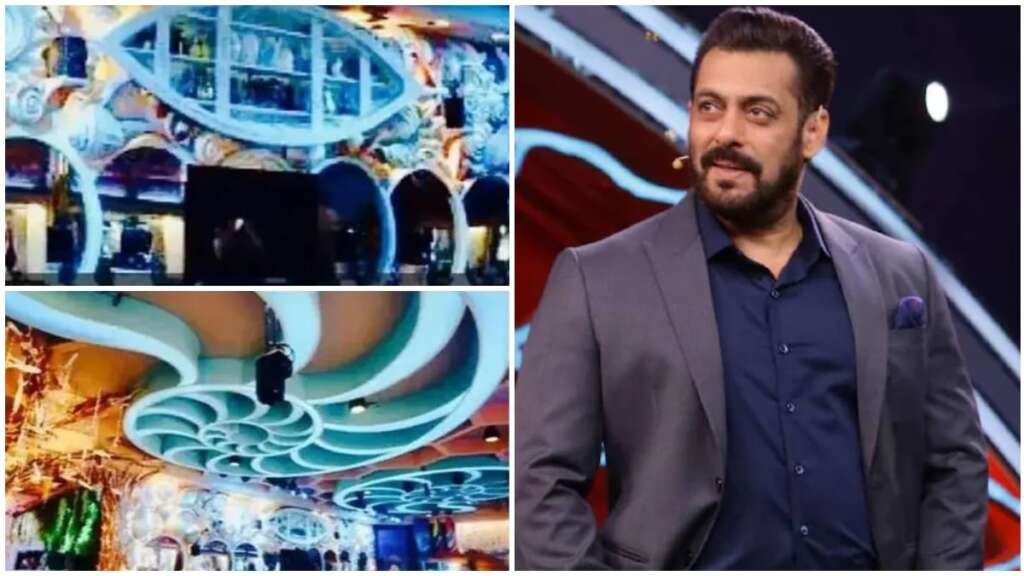 For Bigg Boss season 16, some real, fun and entertaining elements are arranged for the esteemed contestants. We were super thrilled when we set foot inside the Bigg Boss House. Especially with the new and offbeat-themed — circus. Yes, season 16 of Bigg Boss is going to be all about animals, whimsical colours, life-size masks, and so much more factors to make it entertaining for the audience.
Here's everything you need to know about THE House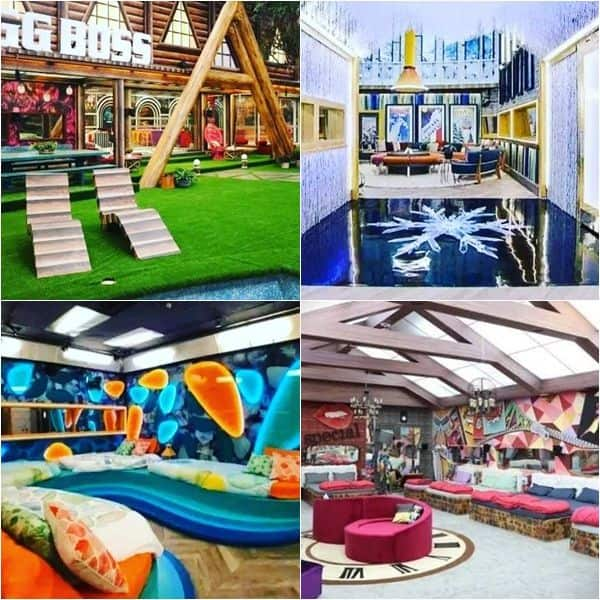 FYI, there are 98 cameras in the House to track every single movement of the contestants in the Bigg Boss House.
Bigg Boss House is huge, nothing less than a mansion. And this year's circus theme makes it look all the more vibrant.
A spacious living room with a giant red couch. We all know that is where the contestants will sit when Salman Khan interacts with them.
Don't miss out on the vast animal figures, basically all animals. What is a circus without animals, after all? This seriously got us super curious about all the drama that will take place.
Circus means the presence of a Ringmaster and Joker. We were taken aback when we pushed the doors to the Ring Master's arena at the Bigg Boss 16 house.
The dining area of the House looks nothing less than a Hollywood park. We loved the decor, the interiors, and the incredibly lit ambience. Don't miss out on the multi-coloured seats, though. They are a class apart.
What sets the kitchen apart in season 16 of Bigg Boss is its colours! So if you're looking for some Bigg Boss house-like interiors, you can take some inspo from here.
BIG & great news for the contestants of Bigg Boss 16 is there are different bedrooms this season & they are so creatively themed.
We entered the rooms that felt more like a maze. But, of course, any circus isn't complete without some mystery that brings you to the edge of your seats.
Bedroom 1 has a variety of colours put together, making it look super pretty.
Bedroom 2 is monochromatic and Zebra-themed. The room is more for minimalist design lovers.
BB
Bedroom 3, on the other hand, looked nothing less than a dream, with walls clad with images and a vast circus mask on one side of the room.
Bedroom 4 of the Bigg Boss 16 house is a little dark and fiery, but we loved the total vibe of it.
Bigg Boss 16
The final bedroom for the Bigg Boss 16 contestants is luxurious, with a humongous bed and a bathtub and looks like a suite. OMG, we loved what the bedroom looked like.
BB
The Garden Area Is A Blend Of Aesthetics & Danger
The garden area in the Bigg Boss house is where all the games, fights and contests happen. For this season of Bigg Boss 16, a new addition is a huge, aesthetic seating place and a 'Maut Ka Kua'.
What purpose will it serve, well, only time and Bigg Boss can tell! We can't wait for the premiere and hope you liked the new season's Bigg Boss space as much as we did.