Spend Nights Next to A Spouting Waterway In West Bengal's Sirikhola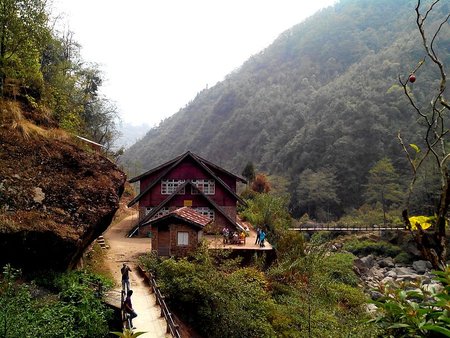 Spend Nights Next to A Spouting Waterway. In West Bengal's Sirikhola. Sirikhola in West Bengal is a beautiful valley surrounded by densely forested mountains and a river flowing with full vigour. Rivers in the mountains are the best; playful, charming and flowing with an admirable force. They cross all hurdles, and all rocks—no matter how big or small—have to surrender and make way ultimately.
Sirikhola: A River Coming Down The Himalayas In Steps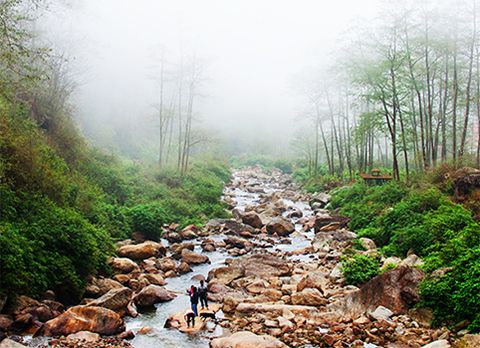 'Khola' in Nepali means river. The river and the village beside share the same name; Sirikhola. Popular mostly among trekkers and offbeat location lovers, the river surrounded by Singalila national forest are the epitome of tranquil delight. The river has its own rhythm and very clear water for you to dip your toes into. Sit by, read your book or play your ukulele; the sound of the river will be your constant company.
Rimbik, the sloping town with a hustling business sector and bunches of movement is just 9km away, ideal for you to pay a day visit and canyon on some astonishing Nepali and Tibetan and neighborhood food. We made them astound chime mo and sheep stew. On the off chance that there's a customer inside you, the vivid nearby market of Rimbik is most certainly worth a visit.
Getting to the Waterway Land: West Bengal's Sirikhola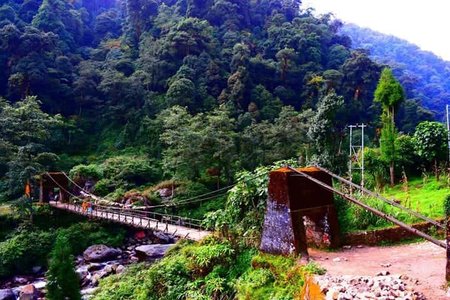 Sandakfu, the highest peak in West Bengal, makes for a popular trek route for beginners. Most trekkers visit Sirikhola on their way down from Sandakfu. For others, New Jalpaiguri is the closest railway station and Bagdogra is the closest airport. From there you get shared jeeps to Rimbik and then another local taxi to Sirikhola.
Want to travel straight to Sirikhola? Book a private taxi that will take you straight to your homestay. In that case, travelling in a group of 6 to 7 people will save you some money on transport..
Staying By the River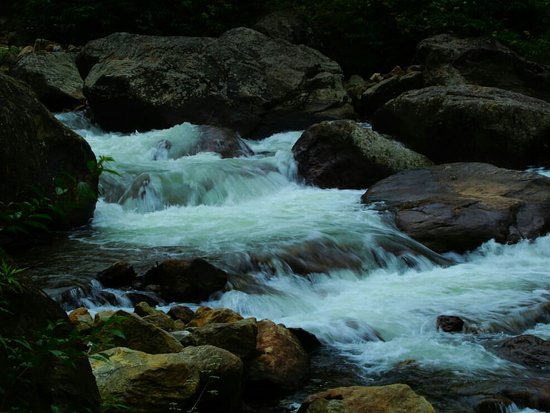 For the longest time, the Trekker's Hut run by the Gorkhaland Territorial Administration was the only accommodation available in West Bengal's Sirikhola. Now things are changing and many homestays have come up.
Sirikhola Trekker's Hut: Contact 9434247927
Goparma Lodge: 9733261799
Hotel Shovraj: 9933488243/9832375546
There are many little trip courses accessible close to Sirikhola. With the assistance of a nearby aide, you can investigate the magnificence of Singalila Public Woods and the Himalayas. Stay away from the storms, and each and every other season is the best season to investigate Sirikhola. Hopefully you discover a genuine sense of harmony in the lap of nature at Sirikhola.